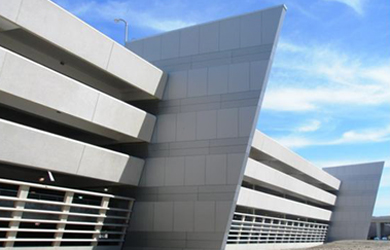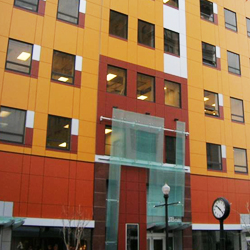 SOBOTEC LTD. is a leader in the design, fabrication and installation of architectural wall systems, specializing in metal composite, aluminum plate and high-pressure laminate (Trespa) panel systems.  Their designs are based on sound engineering principles and are tested to perform under the most adverse environmental conditions.
Sobotec was founded in 1988 with a vision to produce a modern wall panel system like no other Architectural Product.  Backed by a talented engineering and a strong commitment to innovation, they achieved this goal by pioneering new attachment systems — the first of their kind in the industry.  The company's innovative culture, success in the development of the attachment systems and emphasis on efficient manufacturing quickly launched Sobotec as a leader.  Today, the company is the single largest processor of aluminum composite panel systems (ACM) in North America.
Sobotec's most widely used dry-joint system, SL-2000, is a rainscreen, flexible joint design with a crisp, clean, hi-tech look and is the most specified by the architectural community.